Dit bericht is ook beschikbaar in:


Visit the seals of the Westerschelde in a small group!
Nothing is as endearing as an animal in its natural habitat. Thanks to our respect for nature and the environment, the curious seals come right up to the boat. Thanks to good agreements with the owner of the nature reserve, we are the only boat company that is allowed to come so close to the seals!
Seals and porpoises in Zeeland
Seals and porpoises live abundantly in the wild in Zeeland. They enjoy the beautiful nature of Zeeland. The clean water. And of course the space and tranquillity. It's fantastic to see these animals. Sometimes from really close by. It makes even a tough sailor's heart grow fonder.
Seals
Seals seem to have an ideal life. Lazing around on the beach. Enjoying the sun. And occasionally entering the water for a fresh fish. They are everywhere. And with a bit of luck, you'll spot one.
Most seals live in the Voordelta. But you can also see seals in Grevelingenmeer, Westerschelde and Oosterschelde. They often sunbathe on the sandbanks at low tide. With binoculars, they can be seen very well there. Sometimes it seems like they are looking right at you. With their big seal eyes. It is best to take binoculars with you. Or a camera with a lot of zoom.
There are two types of seal in Zeeland. The common seal and the grey seal. That doesn't sound very special. But wait till you see them. The common seal is the smallest. Males grow up to two metres. They have dark spots on their grey, dark brown or black fur. The head is small. Especially in proportion to the body. A grey seal can grow up to three metres long. They have a straight snout and separate nostrils. And how cute they are.
Porpoises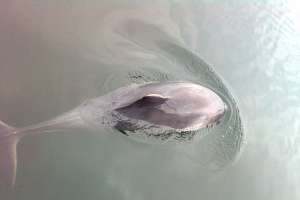 Porpoises are a small species of dolphin that glide through the water. Graceful. Beautiful. An experience that will make your holiday unforgettable. The porpoise is the most common cetacean along the Dutch coast. In the spring, they give birth to their calves.
With Knokke Boat you can go on the water to spot seals and porpoises. Take a real seal safari on a fast boat. Experienced skippers know how to find them. This is how you meet the animals in their natural habitat. Without disturbing them of course.
Searching Availability...